Gown Preservation & Storage
-Lasting Protection-
Perfectly Preserved For Years To Come
Because you want your wedding day memories to last forever, it's only fair to give your gown a happily-ever-after too, right? Whether for sentimental reasons or the possibility of passing it down to your daughter in the future, preserving your wedding dress is the best way to maintain its color, fabric and shape.
Your gown preservation will include:
Exclusive Preservation Expertise: Trust Our Unparalleled Multi-step Approach
Consultation with a Certified Gown Specialist
Thorough Examination and Repairs
Gentle Treatment and Hand Cleaning
Rigorous Quality Inspection
Exclusive Anti-Sugar Treatment
North Carolina's Only Controlled, Dust-Free Preservation Room
Acid-Free Tissue Layering
Freshly Laundered Muslin Wrapping
Museum-Quality, Breathable Archival Chest
-Our Process-
Gown Cleaning & Preservation
Cherish your wedding memories forever with Shores Fine Dry Cleaning's exclusive gown preservation. After your special day,
your precious wedding gown, perhaps the most valuable attire you've ever owned, deserves a happily-ever-after too. Whether it's for sentimental reasons or the dream of passing it down to future generations, preserving your wedding dress is essential to maintaining its color, fabric, and shape.
With over 75 years of experience and an internationally renowned Certified Gown Care Specialist, Shores Fine Dry Cleaning is committed to delivering unparalleled quality and ensuring your complete satisfaction. As proud members of the Association of Wedding Gown Specialists, our services adhere to the highest standards of quality, treating your most cherished garments with
the utmost care they deserve.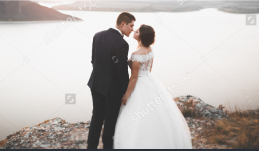 Trust Shores Fine Dry Cleaning to safeguard your wedding dress: Where uncompromising excellence meets your precious memories.
Lifetime Guarantee
Finally, you'll have complete confidence in the lasting preservation of your gown by receiving a written, lifetime guarantee against yellowing or caramelized sugar stains on the gown, honored by the Association of Wedding Gown Specialists. Shores Fine Dry Cleaning is proud to be the only facility in Greensboro, High Point, Winston Salem, and the rest of the Triad offering this warranty. See real testimonials from customers that have put their faith in Shores.
Safeguarding the Planet
While Preserving Your Gown
Concerned about the carbon footprint that preserving your wedding gown may leave? We are too! That's why Shores Fine Dry Cleaning offers ZeroCarbon™ gown preservations. The Association of Wedding Gown Specialists, in working with Carbonfund.org, has calculated the carbon footprint associated with the process of cleaning and preserving your wedding gown. We can account for the carbon footprint associated with your gown's preservation with a donation to Carbonfund.org. One hundred percent of this donation will support global renewable energy, energy efficiency, and projects that reduce carbon dioxide emissions.
-Testimonials-
So pleased with the cleaning and preservation of my daughter's wedding gown. I was almost positive some stains wouldn't come out, but they worked some magic and it looks to be never worn. Preserved to pass along to a granddaughter, hopefully in our near future!
-Vickie B.
Good dry cleaners are hard to find, so I'm lucky to have found Shores Fine Dry Cleaning. I would send any important garment to Shores for cleaning. He did all of my dry cleaning when I lived in Winston-Salem and I even used to mail my clothes to him when I moved to Charlotte, because they would always do such an excellent job! When I got married I knew they had to be the one to preserve my dress.
-Julia
Shores Fine Dry Cleaning in Winston-Salem, NC has an excellent reputation in the area. Their experience with fine clothing, including wedding dresses and other formal dresses, gave me confidence that they would do a great job. Shores also cleaned my dress prior to my wedding as it had yellow spots, including a large darkened area from age, and they did an excellent job with it. My dress was whiter than when my mom wore it 30 years before! Read about her wedding on our Association's website.
-Janet
The reigning Miss North Carolina USA, Nadia Moffet, chose Shores to restore the evening gown she wore in the Miss U.S.A. pageant in Las Vegas, NV. It was heavily soiled from stage debris and cosmetic products as you can see from the photos of the gown before cleaning. With diligence, each stain was removed and Miss North Carolina's gown was restored to near pristine condition.
-Miss North Carolina
My daughter has always wanted to wear the wedding dress that I wore and that my mother wore. It was made by my grandmother as well and a real heirloom to us. When the time came for her to wear it we pulled it out of the box only to find some huge brown stains all over it. I thought the dress was ruined! We took it to Shores and Brian looked at it. He said he would be able to get it clean with their special restoration process. I was a little concerned because the dress is 55 years old but they did an amazing job. The stains were gone and the dress was whiter than when I wore it! Brian and his staff could not have been more pleasant to work with. From cleaning to altering and now preserving for the next generation, I highly recommend Shores Dry Cleaners! You will be very happy!
-K. Ownley
Shores Fine Dry Cleaning are very professional and have great customer service and pickup and delivery service. I love the way my shirts are cleaned and cared for each time. I have never had a dry cleaners to treat my clothes as their own. My wife and I are very satisfied with all the services we have received over the years at Shores. I have recommended Shores to a friend that was looking for a professional dry cleaner. Shores is the best in the Triad!
-Arthur P
-Affiliates-
Affiliates & Awards
-Get in Touch-
Get a complimentary consultation